My fiance and I moved to a new city three weeks ago and we've been busy settling in. He'd be happy with a comfortable futon, his game consoles and a ceiling fan; I need art and color and pretty touches all around, but I still try to hold back wherever I can, so that I don't go overboard and can actually enjoy and appreciate what I have without being overwhelmed. So here are a few corners I am happy with so far...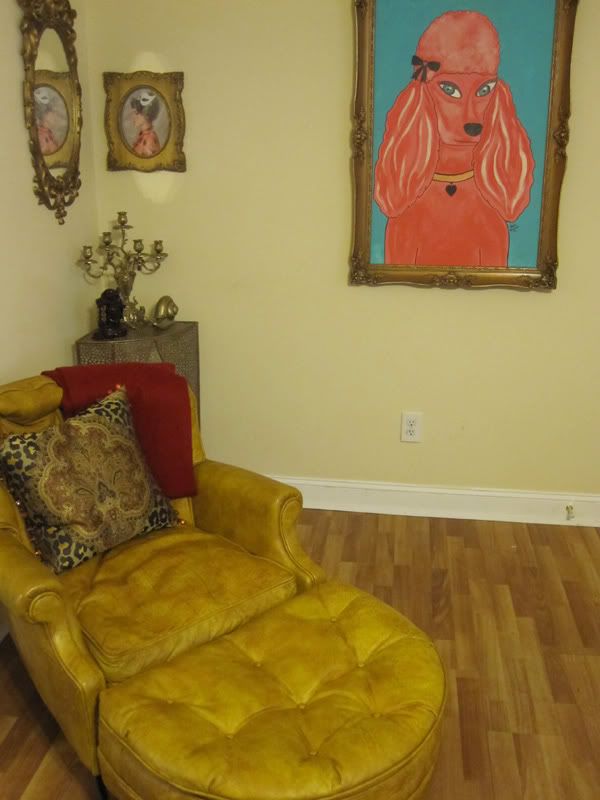 The entrance. I painted the pink poodle and the yellow leather chair and ottoman are from the 60s.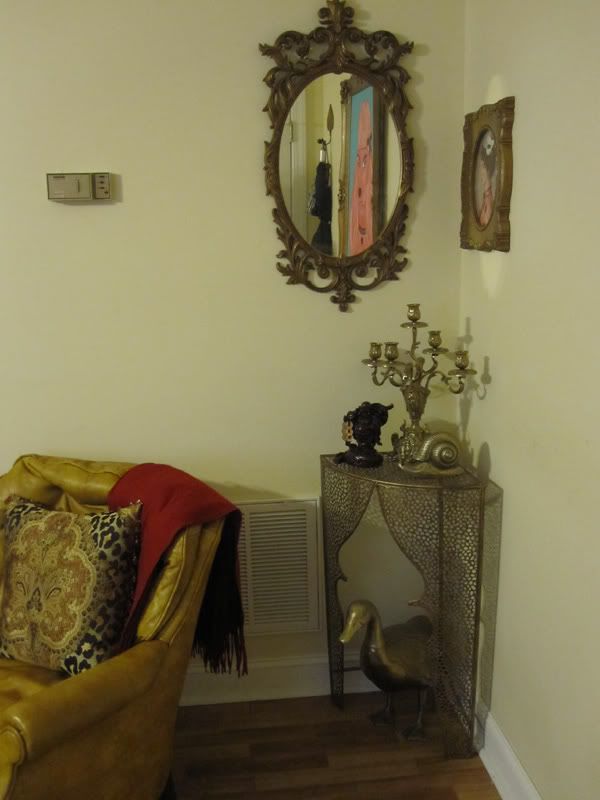 My brass goose is one of my favorite things in my home. He is HEAVY and beautifully detailed. The gold metal corner table was a gift from my mom and the other pieces (frames and accessories on the table) were all flea market finds.
The paintings are my own and the statue is a flea mall find. I'm not sure what he is made of. It isn't marble, but he's extremely heavy.
This is right above my desk in my office. The two larger pieces of art are my own and the smaller framed photos are from a She-Ra book of mine from the 80s. I have a handmade skull-pattern sock monkey, my Ideal "Wolfy" doll, a Gizmo doll and two dolls I repainted and customized.